Have you ever wondered Higuerón's origins? In this blog we want to tell you about who we are, which is our passion, our dreams and what future we want to build and share with you.
Higuerón Resort is a real estate development, hotel and management company for leisure and wellness facilities that gives life to projects that promote a unique style, committed to quality, exclusivity, sustainability, innovation and luxury.
Our values ​​are the foundations on which all our projects are built. Sustainability, art, philanthropy, well-being and our human team are the five fundamental pillars on which Higuerón is based, both to build the house of your dreams and to design a delicious menu for our restaurants or also to accommodate curious guests who want to discover the Malaga coast from a different point of view.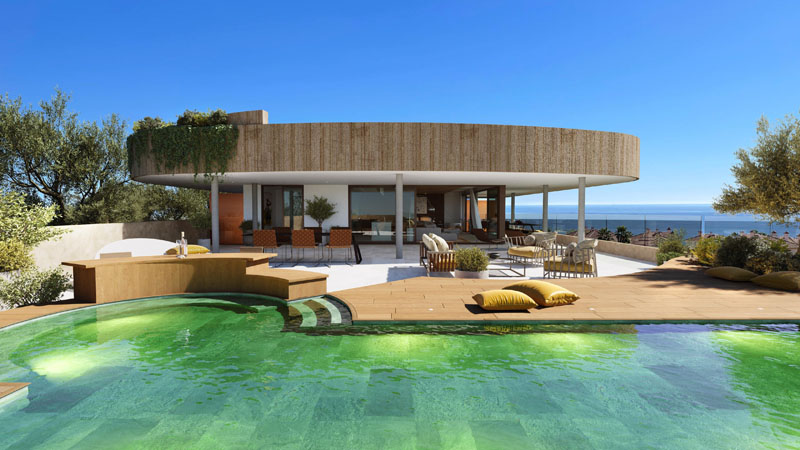 On this journey, our style and identity seal has been carried out mainly through Higuerón Real Estate. In our real estate development company we promote homes that blend into the landscape, that are surrounded by Mediterranean nature, with wavy lines that simulate sea waves and open spaces that blend the exterior and interior of the homes in an artistic and balanced. The promoter has numerous projects that adapt to the tastes and needs of different clients, always having quality, luxury, sustainability and art as common elements.
We are aware that we have the tremendous fortune to live in this part of the Mediterranean coast, and we feel compelled to share the extraordinary of our location and lifestyle with more people. That is why we gave life to one of our great projects: Higuerón Hotel Curio Collection by Hilton. A first-class hotel complex, with the highest and most complete services to fully enjoy an immersive trip into the culture and lifestyle of the place. In addition, it has a premium service for the most demanding travelers, Leiro Suites & Residences, a new experiential luxury space for those looking for the perfect combination between nature, art, gastronomy and exclusive services.
The Higuerón Resort complex also has a Sport Club and Spa that provide sports, wellness and care activities for the community and for hotel guests. Modern and sophisticated facilities, with a wide variety of disciplines such as fitness, yoga, swimming, tennis or paddle tennis, among other sports directed by top-level professionals and international athletes. The wellness center provides excellent thermal circuits, aesthetic medicine and beauty treatments to take care of you as you deserve.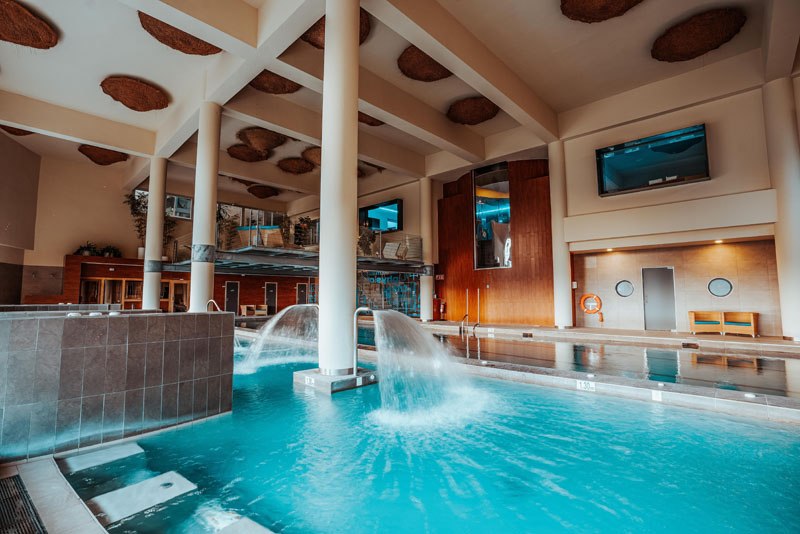 In our culture, as in Higuerón, gastronomy is an important part of our life. We have wanted to bet on the continuity of this tradition, highly valued throughout the world, with the development of different restaurants that provide different gastronomic experiences. Our offer combines quality, flavor, closeness, sophistication, and family, all distributed throughout the resort in the following spaces:
SOLLO, by Diego Gallegos, a chef with 1 Michelin Star and a Michelin Green Star in which haute cuisine is prepared enhanced with culinary innovation and whose raw material is based exclusively on river fish, therefore, it offers a unique and totally gastronomic experience. differentiated.
Arara Bistro Bar, a cooking concept with Spanish, Brazilian and Peruvian roots with fun, familiar, varied, colorful dishes and above all with a lot of flavors.
Infinity pool, with wonderful views of the sea and the bay of Fuengirola where you can enjoy delicious international dishes and cocktails in its different indoor and outdoor spaces.
The Japo at Beach Club crosses borders and presents a menu based on Asian gastronomy with nods to local cuisine on the beach.
And many more likeLa Higuerita, Med and Chupadeo with their touches of Mediterranean and Spanish cuisine.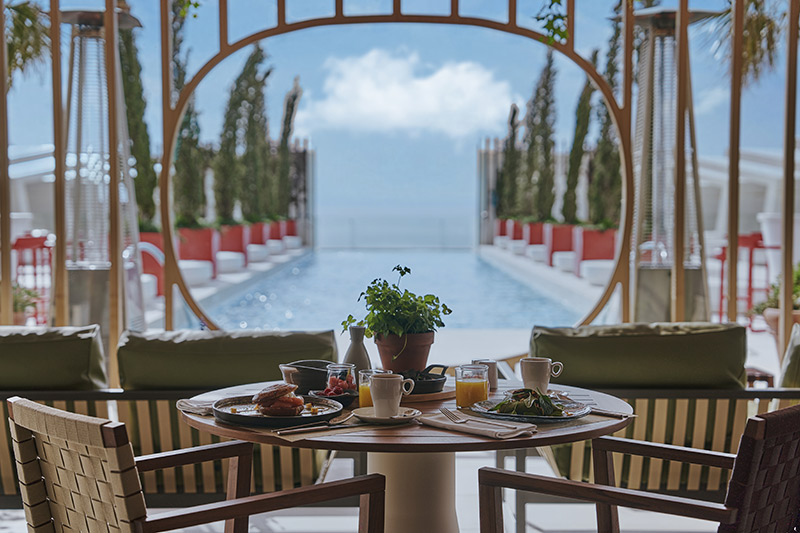 Our mission and our reason for being is to give you experiences that make you enjoy moments with your family, as a couple or with friends of delicious gastronomic experiences, surround yourself with works of art, make fun plans, practice sports, care and well-being what you need, connect with nature or enjoy the sea.
In short, Higuerón was born to offer you experiences that fill you with life.